English version
A short summary of the Six Ws
You can see the map of the detailled foreseen trip on Umap.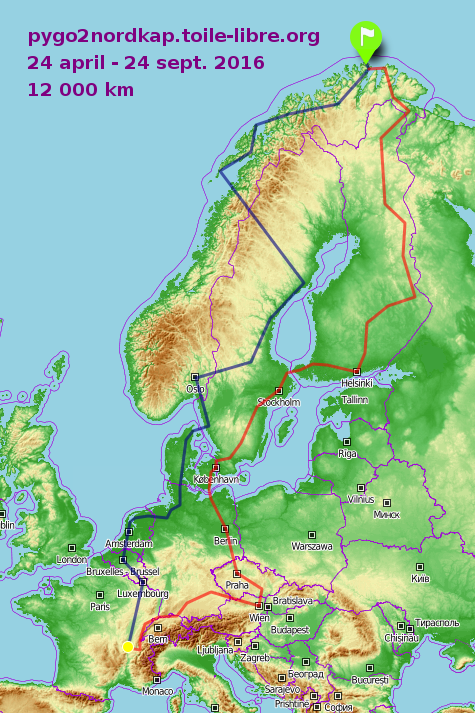 I will be on the road for five months and 12000 km, with my Azub 6 recumbent bike (made in Czech Republic), and all my equipment to live in autonomy (almost). But I also hope to meet some Warmshowers.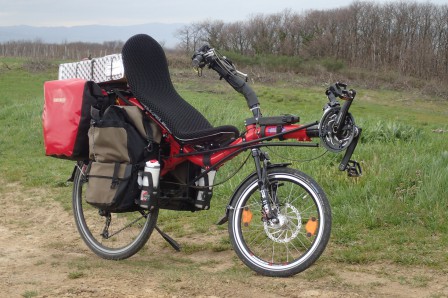 If you want to know more about recumbent bikes, you can read the wikipedia article and the Recumbent and Human Powered Vehicle Information Center.
I want to use EuroVelo bicycle routes, each time it is possible. I also want to contribute to OpenStreetMap, especially for EV13 which is not yet mapped.
I already went in the Sami people country, in Norway, in April of 1999, with the snow.
Par Pygoscelis Adeliae le dimanche 6 septembre 2015, 21:35